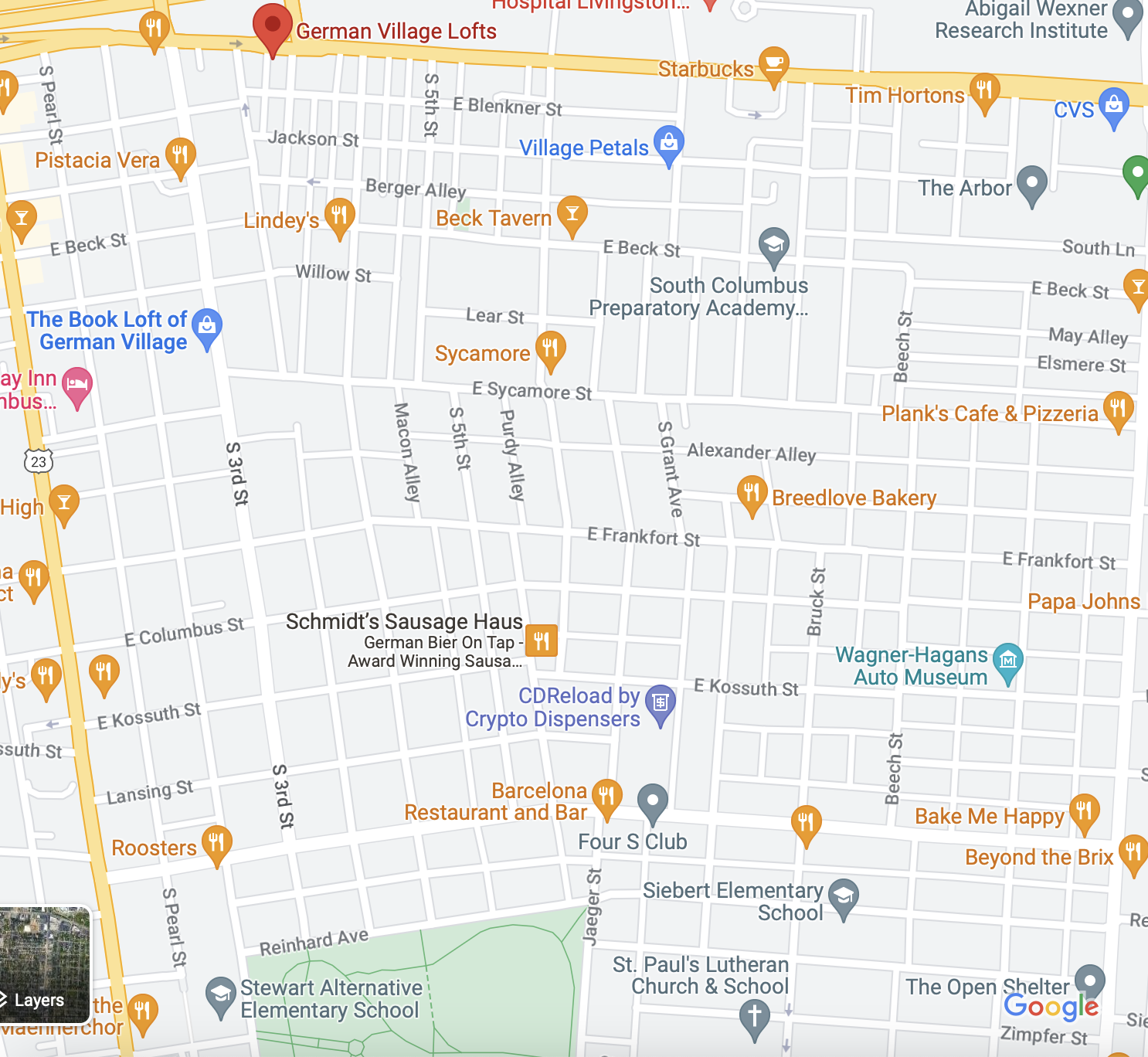 German Village Lofts is located on the north side of the historic German Village neighborhood in Columbus, Ohio.
We are located 0.9 miles from Nationwide Children's Hospital, 0.2 miles from the famous Katzinger's Deli and 1 mile from Schiller Park.
In addition, there are many amazing German Village restaurants within a 10 minute walk, including:
Bistrolino Old World Kitchen (next door)
Lindy's (0.2 miles)
Schmidt's Sausage Haus (0.6 miles)
Barcelona (0.8 miles)
Other German Village attractions like the Book Loft, Pistachia Vera and High Beck Tavern are all a short walk away.