Cologne will be available for lease on April 15, 2023.  Now Accepting Applications – Click here to apply
The Cologne Suite is named for the Cologne Cathedral in North Rhine.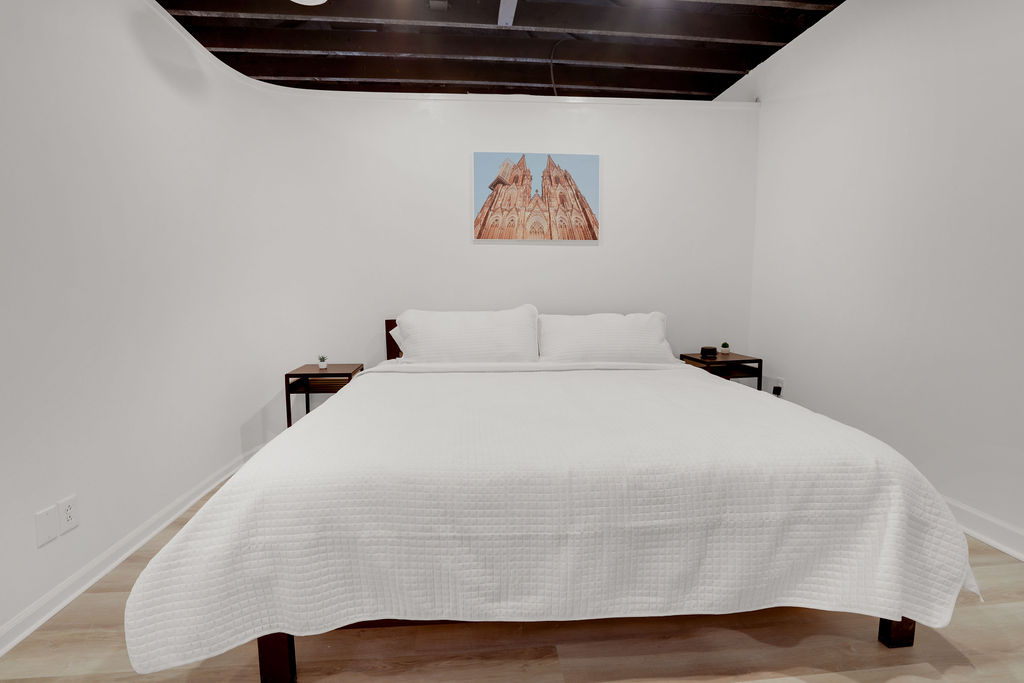 This second story apartment features 1 bedroom and 1 bathroom.  The bedroom features a king sized bed with 15″ memory foam mattress.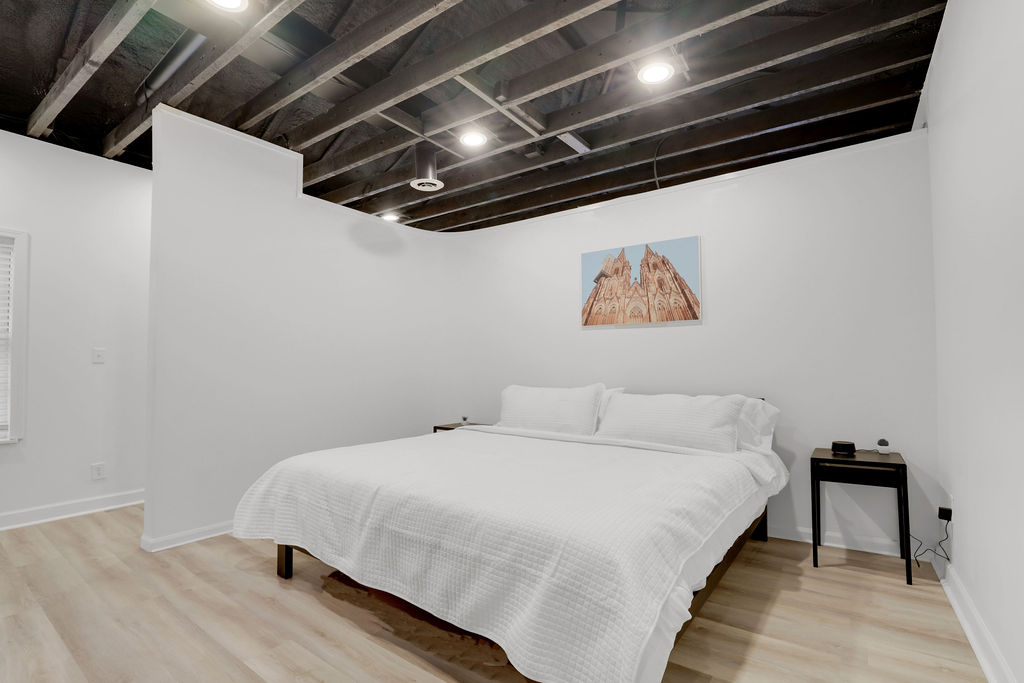 The bathroom features a nice sized walk in shower and vanity with storage.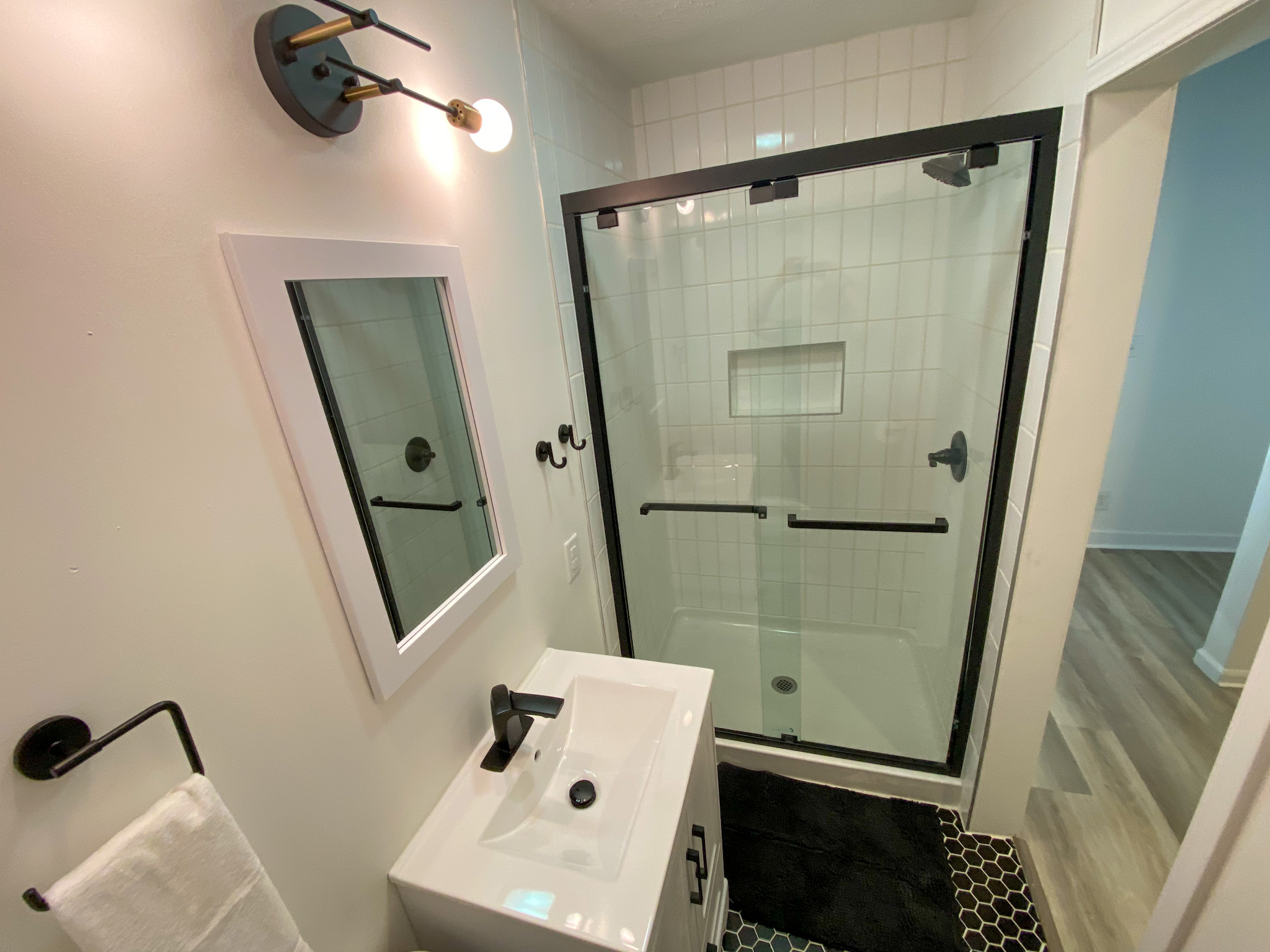 The hallway between the bedroom and kitchen / living area has a large closet with built in storage / organizer.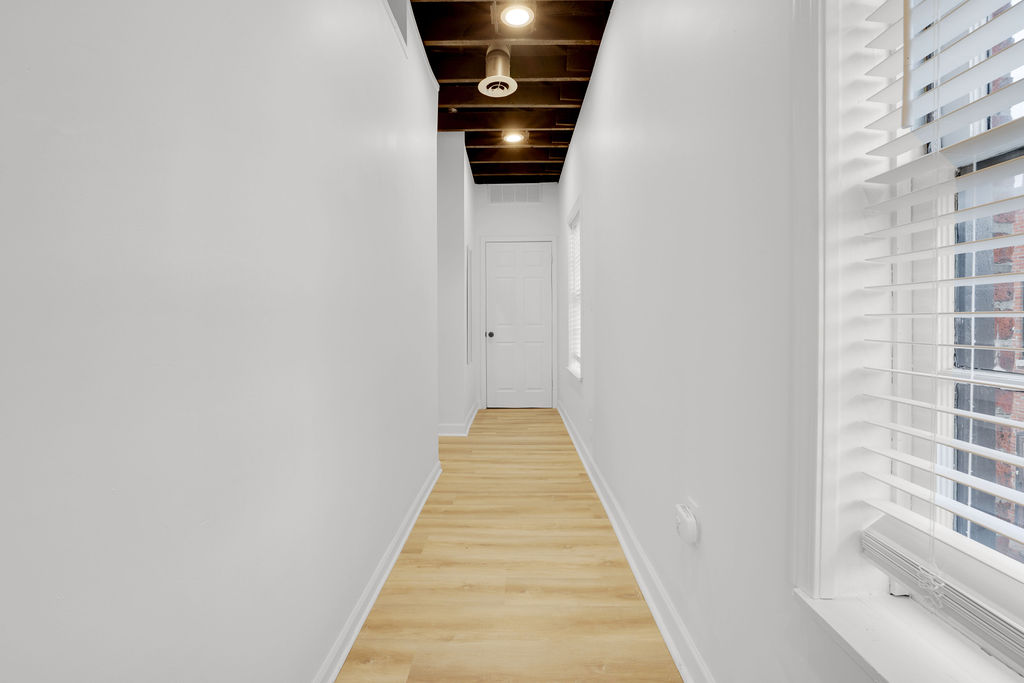 The kitchen area features a full sized fridge, range/stove and microwave.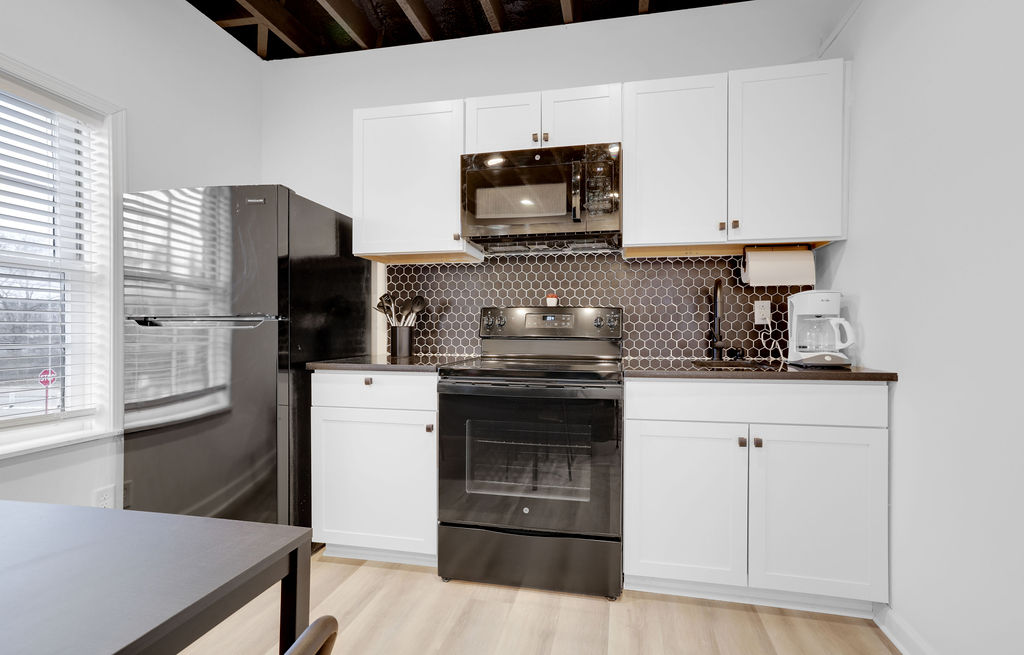 The attached living and dining area has a full sized couch with a 50″ Roku enabled TV.